MANAGING DIRECTOR AND MANAGEMENT GROUP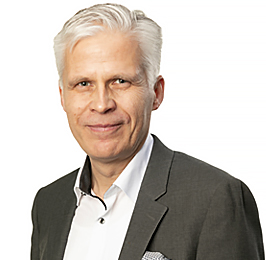 Jari Mäkimattila
Managing Director
Mäkimattila has been Managing Director of A-Kruunu since 2014.
Mäkimattila is by training an architect and EMBA. Before A-Kruunu, Mäkimattila worked for Kojamo (formerly VVO) between 1996 and 2014 in a variety of roles, including Head of Construction Contracting Unit. Prior to this, he was an architect at Raimo Teränne Architects.
Jari Mäkimattila is a chairman of the Board of Directors of the Building Information Foundation and a deputy member of the Board of Directors of Housing Nordic and has served on the boards of KOVA ry and RYM Ltd.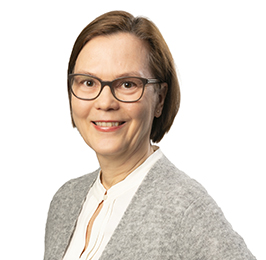 Tarja Lappalainen-Liipo
Financial Manager
Lappalainen-Liipo has worked as Financial Manager at A-Kruunu since 2017.
She has a Master of Economics degree. Lappalainen-Liipo worked as Financial Manager at the Student Housing Foundation of Northern Finland from 2003 to 2017 and as Head of Department at Oulu Regional Electricity from 1987 to 2001.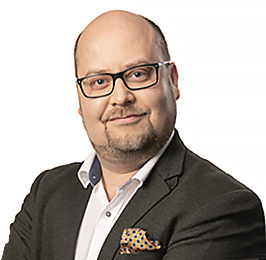 Eero Lehtomäki
Head of Construction
Lehtomäki worked as Construction Manager at A-Kruunu from 2015 to 2018 and as Head of Construction since the start of 2019.
Lehtomäki is a Master of Science (Technology). Previously, Lehtomäki has worked e.g. Pohjola Rakennus Oy and the City of Helsinki's housing production office as a project manager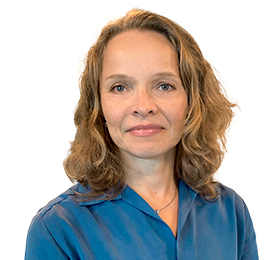 Leena Oiva
Development Manager
Leena Oiva stepped into her position as Development Manager at A-Kruunu in 2021.
Oiva is a Master of Science in Civil and Environmental Engineering. Before coming to A-Kruunu, Oiva worked as a Senior Sustainability Consultant at EcoReal. Prior to that, she served as the Development Manager and Key Account Manager for environmental organisation WWF Finland in 2010-2018 and at Nokia in various environmental and sustainability positions in 1998-2010.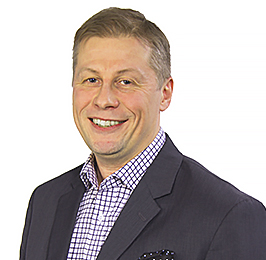 Petteri Puolanne
Real Estate Property and Service Manager
Puolanne has been the Real Estate Property and Service Manager at A-Kruunu since 2017.
Puolanne has a Bachelor's degree in Engineering. Prior to A-Kruunu, Puolanne was Head of House Managers at the Y-Foundation. Between 1997 and 2016, he worked for Kojamo (now VVO) in management tasks related to property management, rental activities and managing customer relationships.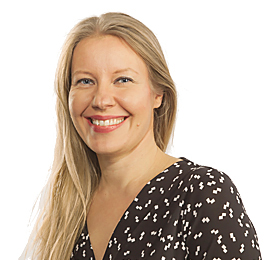 Riikka Vitakoski
Administrative Manager, secretary of board of directors
Vitakoski has been Administrative Manager at A-Kruunu since 2017.
Vitakoski has a Master of Laws Degree. Before A-Kruunu, Vitakoski served as Administrative and Marketing Manager at T2H Companies from 2012 to 2017; as a Lawyer for RAKLI ry between 2006 and 2011, as a Representative for both the Finnish Association of Student Housing Organisations SOA and the Finnish Association of Construction Clients (RTL) from 2008 to 2011; and as a Construction Administration Officer at Sato-Rakennuttajat Oy from 2002 to 2006. Vitakoski also lectures at Kiinko.
Duties of the Managing Director and the Management Group
Managing Director
The Managing Director manages the day-to-day administration of the company in accordance with the instructions and regulations issued by the Board of Directors. The Managing Director ensures the legality of the company's accounting and the reliable organisation of the financial management.
Management Group
The Managing Director and other persons responsible for the company's core operations form the A-Kruunu management group. The task of the management group is to assist the managing director in the planning and management of operations and development of the company's activities. The management group is also responsible for preparing matters to be discussed by the Board of Directors.