You can easily help the butterflies, bees, bumble bees and other pollinating bugs on your own balcony and in the courtyard of the apartment block. At the same time, you will promote more diverse nature and create a more pleasant environment for both pollinators and people.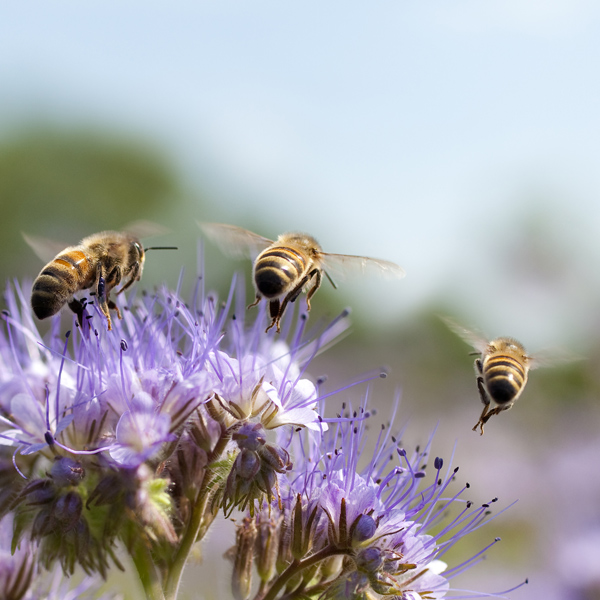 Set up a pollinator stop, create a pollinator trail
Butterflies, bees and other pollinating insects travel from flower to flower. When we plant flowering oases on balconies and yards, we increase the living and mobility opportunities of useful pollinators.
You can set up a pollinator stop i.e. a rest stop, a dining place and a pollinating area for pollinators by planting plants. The stop can be a small flower pot on a balcony or a larger area in the yard. The pollinator stops on different sides of the building and yard form a pollinator trail, along which important pollinators can pass from one stop to another in the yard, home block, residential area and the entire city.
Why do pollinators need stops and trails?
Habitats that are beneficial for polluting insects have decreased significantly, which has also led to a decrease in the number of pollinators. Flowering crops and wild plants as well as garden berries and fruits need pollinators to produce crops.
Every one of us can help pollinators, increase comfort and promote the diversity of nature. Challenge your neighbours, friends and relatives!
Plant flowers,
set up an insect hotel,
take other eco-actions that
increase the diversity
of nature.
---
Promote biodiversity in blocks of flats:
Establish a planting that flowers all summer. It serves as an important rest, food and pollination stop for small pollinators.
Minimize the use of processed plants in plantings. But start on a low threshold: pollinators like a variety of flowers, especially blue and yellow flowers!
Grow herbs and vegetables in pots and boxes.
Avoid using toxins and pesticides.
Make an insect hotel, or buy one from a shop
Is there a compost in your building? If not, suggest that one is acquired. Leaf and branch composts are also important nesting sites for many pollinators.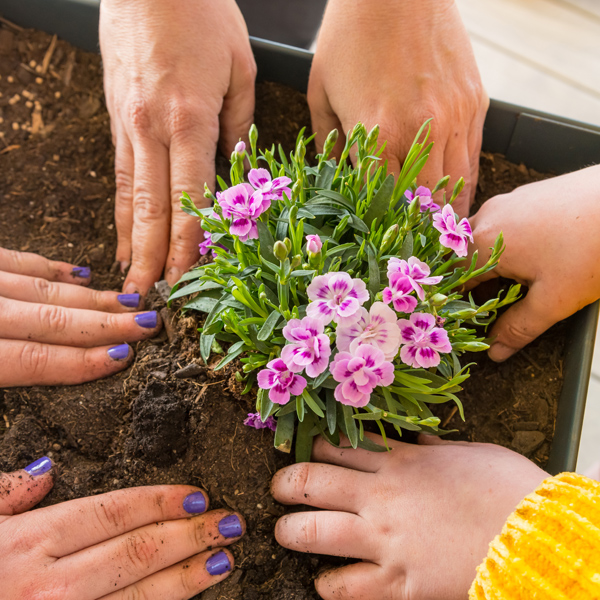 ---
Turning the yard of a block of flats more organic
When improving the yard, it's worth mimicing the layers of natural plants. When the plants in the yard are correctly selected, they require less treatment and cope better with pests and diseases.
Select hardy, domestic seedlings and plants that provide food for butterflies, bees and other pollinators. Ornamental plants that are not suitable for the yard biotype should be planted in pots.
If possible, at least part of the plot or its boundaries can be left as a natural area - garden species and natural plants are ideal for growing together. Various natural elements, such as moss-grown rocks and berry trees, should be left in the yard. The diversity of nature is also promoted by trees of different ages in the yard.
Increasing naturalness does not mean that the yard is not cared for. Plants are managed but moderately by fertilising and liming, and if necessary by cutting. It is a good idea to sweep some of the leaves under shrubs and to use leaves as a cover for sensitive herbaceous plants. For the summer, place nesting boxes for birds, bumblebees and bats - and remember to leave dried-up plants for feeding birds in the winter.
---