Rantakylänraitti rental homes offer comfortable and affordable accommodation in Santalahti, Tampere. The project, which will be completed near Lake Näsijärvi, will be built on the steep northern slope of Pispalanharju. The 40-apartment apartment building will be built in an exceptional environment and the light traffic bridge leading to the shore of Lake Näsijärvi will be directly in front of the house. In addition, the house will be connected to the elevator stair tower built by the city of Tampere, from where you will have access to the upper slope and the pedestrian bridge over the railway line to the Pispala highway, which will be completed later.
Tampereen Rantakylänraitti is a special type of rental property. The rental apartments will be completed in an excellent residence in the new Santalahti area, on the shores of Lake Näsijärvi next to the beautiful Pispalanharju.
This site has required particularly good design. Due to the steep slope, the three lowest floors on the other side of the house are designed so that no apartments will be placed there, but e.g. storage facilities. The location of the site also defines particularly strict noise regulations, and the preservation of privacy in the apartments has also been taken into account in the placement of the stair tower. The parking spaces will be placed in the garage, which will be an extension of the hall of an existing neighboring house.
Santalahti's architecture honors the area's industrial history with a modern twist. Santalahti is located right next to the center of Tampere, but right in the heart of Lake Näsijärvi.
The Santalahti tram stop, which will be completed near 2023, guarantees smooth traffic connections by tram in the direction of the city center.
Basic Information
| | |
| --- | --- |
| Address: | Rantakylänraitti 1, 33250 Tampere |
| Neighborhood: | Santalahti |
| Type: | 1 block |
| Apartment sizes: | 1 to 4 rooms + kitchen |
| Floor area: | 28,5 -79 m² |
| Number of apartments: | 40 |
| Completion: | 5/2023 (estimate) |
| Energy class: | B |
The application period for the location is approximately three months prior to the estimated completion date.
Join the mailing list and you'll be notified immediately when the application period begins. We'll also notify you on this webpage when an application period begins.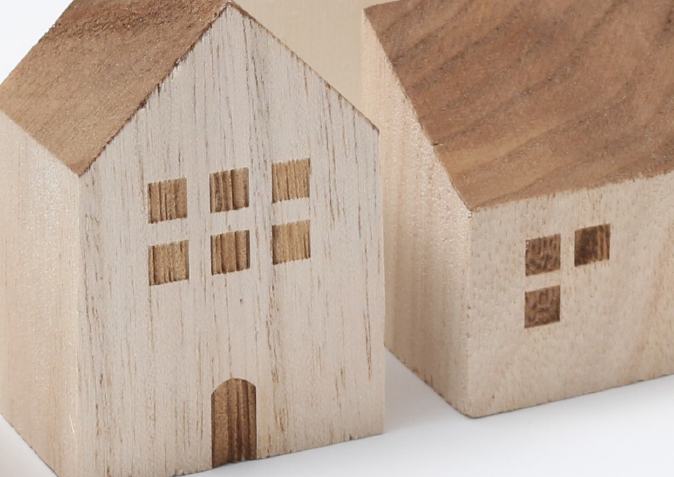 Estimated distances from
| | |
| --- | --- |
| K- Market Tahmela | 1,9 km |
| K - Market Amuri | 2,1 km |
| Sale Pispala | 2,3 km |
| Kauppakeskus Ratina | 3,8 km |
| Santalahdenpuisto rantapuisto (mm. koripallokenttä, koirapuisto, uimaranta) | 950 m |
| Särkänniemi | n. 2 km |
| Näsinpuisto | 2,4 km |
| Pyynikin näköalapaikka | 2,6 km |
| Finlaysonin tehdasalue | 2,8 km |
| Koskipuisto | 3,5 km |
| Holiday Club Tampereen Kylpylä | n. 5 km |
| Pispalan kirjasto | 1,8 km |
| Pääkirjasto Metso | 2,5 km |
| Amurin päiväkoti | 2,0 km |
| Hyhkyn päiväkoti | 2,0 km |
| Huovarin päiväkoti | 2,0 km |
| Näsipuiston päiväkoti | 2,3 km |
| Kaarilan koulu, Hyhkyn koulutalo | 2,0 km |
| Tampereen yhteiskoulun lukio | 2,5 km |
| Pyynikin Ammattioppilaitos | 1,8 km |
| Tampereen palvelualan ammattiopisto | 2,8 km |
| Tipotien sosiaali- ja terveysasema | 1,5 km |
| Tampereen yliopistollinen sairaala | 6,8 km |
| Rautatieasema | n. 4,1 km |