A-Kruunu instructions for residents during the current exceptional circumstances
The current exceptional circumstances will affect everyone's daily lives and most of people's daily activities will be centred in their homes. This requires quite a bit of adaptation from everyone as well as compliance with regulations and consideration for other residents. At A-Kruunu, we will strive to ensure that our customer service, as well as the maintenance and cleaning services at the properties we manage will be as effective as possible during the corona epidemic. Our aim is to increase the efficiency of cleaning to prevent the spread of the virus and the main focus of cleaning will be on disinfection and the intensive cleaning of surfaces people touch.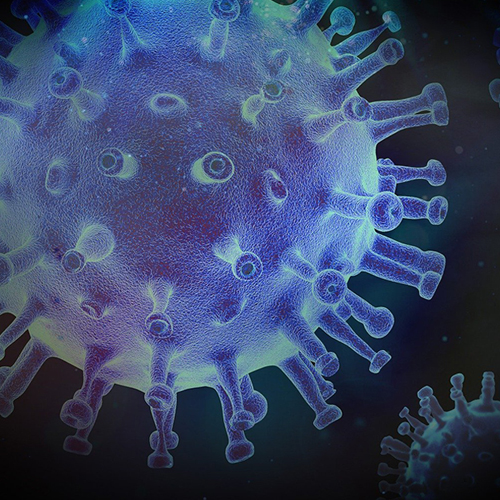 Official guidelines issued by authorities
A-Kruunu will comply with the instructions and regulations issued by authorities for controlling the coronavirus epidemic within all its activities. We ask that our residents take the situation seriously, comply with the provided instructions and do all they can to prevent the virus from spreading. It's a good idea to follow the current official guidelines on the Finnish Institute for Health and Welfare website at www.thl.fi.
Shared facilities
Residents should avoid spending unnecessary time in shared facilities. Parents must now be especially vigilant in supervising their children's movements in shared facilities and in the housing company's playground. Residents should not spend more time than necessary at smoking stations. Maintain a one metre distance between yourself and others in all situations.
Shared sauna facilities and club rooms will be closed, and all use will be prohibited to slow the spread of the virus and so that cleaning services can be provided more effectively in other facilities. Sauna fees will not be charged while saunas are closed.
Laundries rooms will be in use. A resident who is in quarantine or sick should not use the laundry room or other shared facilities.
Thorough hand and coughing hygiene is important when moving around in shared areas. Avoid touching door handles, rails or elevator buttons with bare hands. Wash your hands often!
It is a good idea to avoid using the elevator.
Resident events
All physical resident events will be rescheduled to a later date. Our digital era makes it easy to maintain a sense of community in the building and now is a good time to become active in the buildings' social media groups. Everything that brings joy to others is permitted and recommended. For example, a singalong from the buildings' balconies and other safe ways to maintain a sense of community are permitted.
Please remember good manners and to protect the privacy of others in the building company's Facebook group and all other groups.
Neighbourly assistance
However, not everyone has access to the digital era's communication methods so please also remember these neighbours. We wrote a notification to which our residents, who wish to help others, can add their contact information. We will be placing these notifications on your building's bulletin board, but you can also print the notification yourself and place it on your building's bulletin board. You can find the notification on our website and here. If you know that your neighbours are over the age of 70 or in risk groups, you can also drop a note in their mail slot offering to go to the store or pharmacy on their behalf.
Customer service
We will provide customer services by email or telephone. Application for apartments will continue in the normal manner via our website.
Tel. +358 207 207 100
Mon – Fri 12.00–14.30
vuokraus@a-kruunu.fi
In filing fault reports both with us and our collaborative partners we request that you postpone less urgent requests until later. In the case of urgent work, let us know in your message if a person who is suffering from, or been exposed to the coronavirus, or who is quarantined because of it is residing in the apartment. This will allow us to react properly. Building-specific contact information for the maintenance company is listed on the A-Kruunu website's building-specific residents' pages.
Communications and information
We update these instructions whenever necessary, and you can read the newest instructions on the A-Kruunu website. All bulletins will also be emailed to those residents whose email address we have and be placed on each building's bulletin boards.