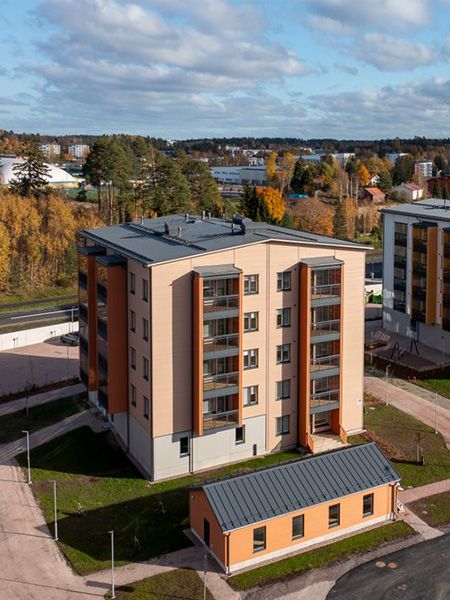 Two-room apartments for rent
Jouhisarankuja 1 and 3, Nurmijärvi
Comfortable two-room apartments with balconies in the centre of Klaukkala in a pleasant block of wooden apartment buildings with a private sheltered courtyard area. The apartments have stylish, durable finishes, ample cupboard space and a dishwasher as standard. With an urban environment, a wide range of services and sports fields and halls within walking distance, you can access nature from your doorstep.
2 rooms + kitchen + glazed balcony
Apartment size 47.0 m²
Rent from €734.02/month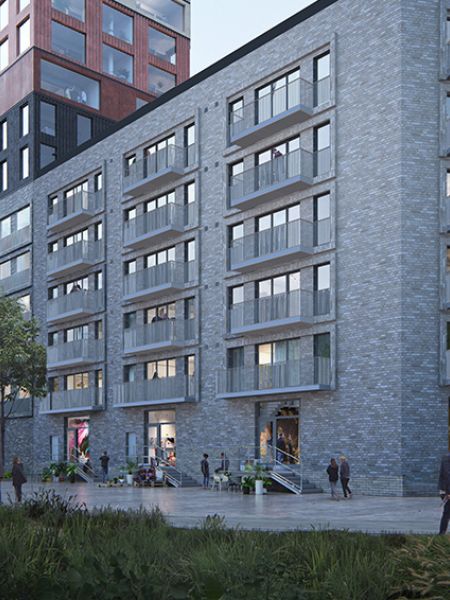 Coming soon
Helsingin Konttinosturinkuja
Nihti and Sompasaari, which are separated from the old Sörnäinen harbour area by the Nihti Channel, form an urban-like city area with street names based on the local harbour and seafaring. Versatile recreation and outdoor areas will be constructed on the shores of Nihti.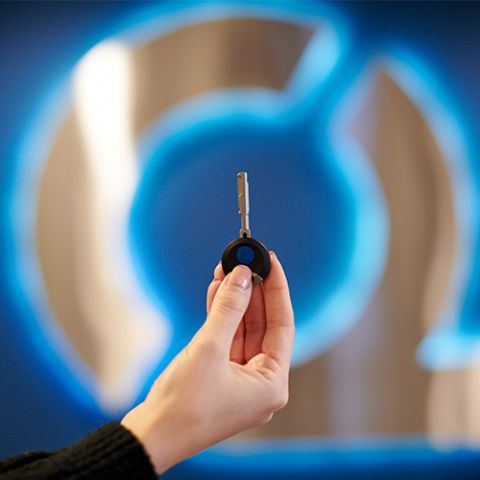 08.12.2023
|
News article
Asukkaiden hiljainen tieto hyödyksi lukitusjärjestelmän uudistamisessa
Read article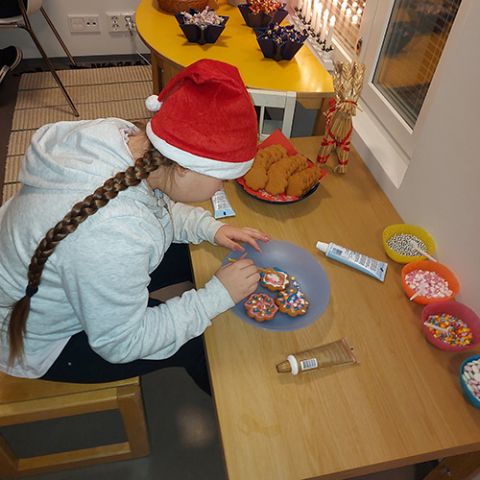 08.12.2023
|
News article
Pakrintiellä pikkujoulujuhlat kutsuivat väkeä yhteen
Read article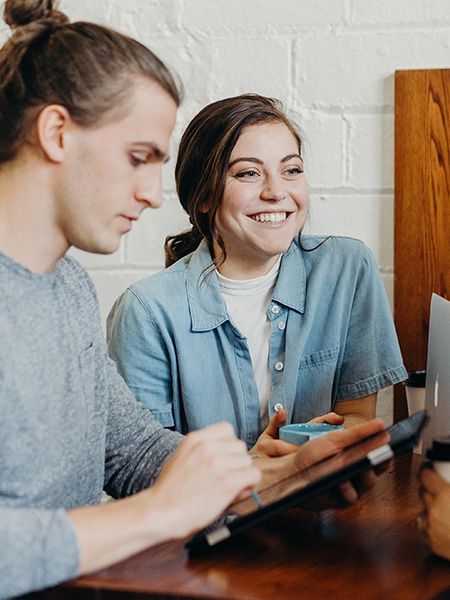 FAQ
Frequently asked questions
We compiled answers to frequently asked questions for people applying for rental housing from A-Kruunu, those living in our apartments, and those moving in or out.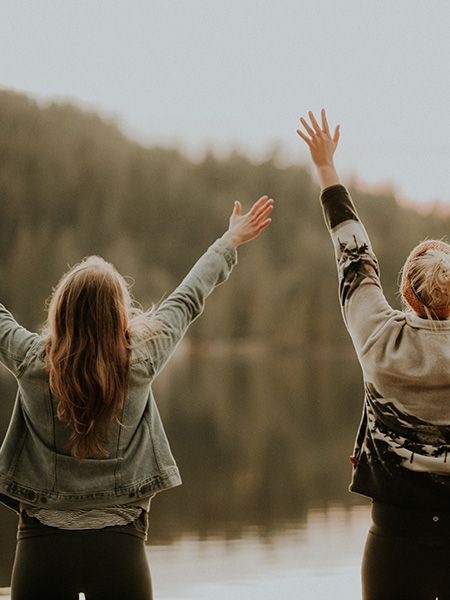 Group tenancy
A new kind of communality in a group rental
A-Kruu­nu has de­ve­lo­ped a new group ren­tal con­cept to­get­her with Tal­li Arc­hi­tects. The idea of ​​group ren­ting is that se­ve­ral re­si­dents li­ve in the sa­me apart­ment, each with their own ren­tal ag­ree­ment. The first group ren­tal apart­ments we­re comp­le­ted in Hel­sin­ki's Kruu­nu­vuo­ren­ran­ta in the Haa­ko­nin­lah­ti block in Oc­to­ber 2021, and they we­re built spe­ci­fi­cal­ly to ser­ve the pur­po­se of group ren­tal hou­sing. In Oc­to­ber 2022, 7 group ren­tal apart­ments we­re comp­le­ted on Län­si­sa­ta­man­ka­tu in Jät­kä­saa­ri, and the next group ren­tal apart­ments will be comp­le­ted on Kont­ti­nos­tu­ri­ku­ja in Nih­ti in Ju­ne 2024.